Welcome to Arrow Crown Angus
Arrow Crown Angus was started by Bryan and Donna Rice with the purchase of a group of select cows from the Snake Creek Ranch dispersion, although, the Rice family has been immersed in the cattle production and feeding business for three generations. Bryan's grandparents homesteaded south of Lusk, Wyoming in the early 1900's on the same ground our cows raise their calves during the beautiful Wyoming summers.
Cattle feeding has been our main focus for the last two generations, but producing cutting edge seed stock genetics has been a natural extension of our operation. We have a genuine love for the livestock industry and its producers and that's why we focus on identifying high quality beef cattle that will maximize your profitability.
We view our customers as our neighbors and friends. It is our goal to place only bulls that we believe will be an asset to their herds and businesses. We stand behind our bulls with a first breeding season guarantee, which is an integral part of our overall commitment to our customers success and profitability. Contact us today to learn more!
VIEW OUR SALE PAGE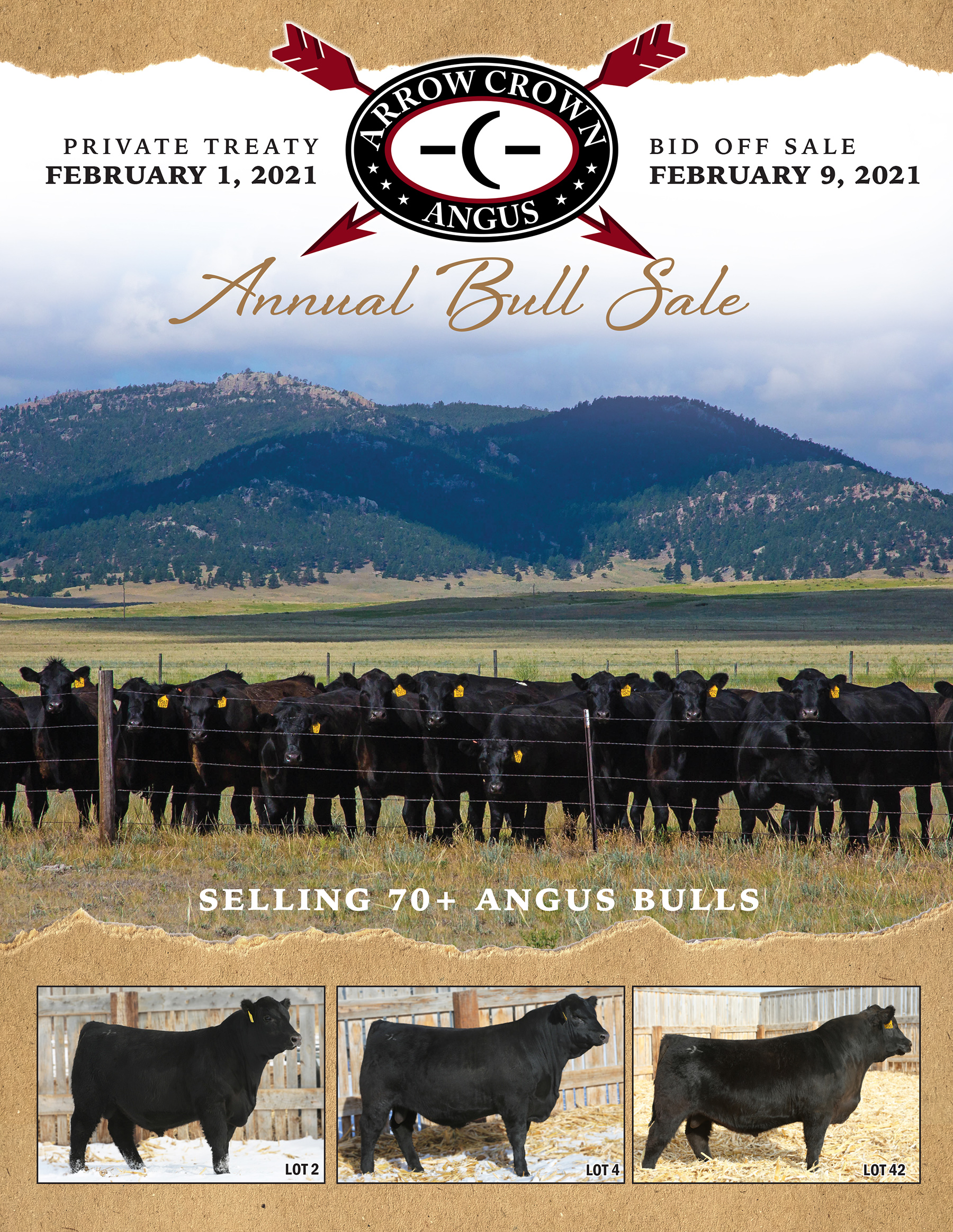 2021 Annual Bull Sale
Arrow Crown Angus will be hosting its Annual Private Treaty & Bid Off Bull Sale starting February 1st, 2021 with the top 40 bulls featured in a bid off sale being held on Tuesday, February 9, 2021 on DV Auction. The offering consists of 70+ yearling Angus bulls from some of the industry's top sires!